Arranging retail displays around the calendar isn't exactly a new trend of in-store marketing. We've all seen them: adorable displays in the shape of a beach bucket advertising sunscreen, sand shovels, and bocce ball sets, all under a banner reading "Summer Fun!"
But this year, make a commitment to thinking outside the box when it comes to your themed, seasonal displays. After all, creative cardboard displays can be a great way to get customers in your stores – and a great way to encourage them to post about you on their social media accounts.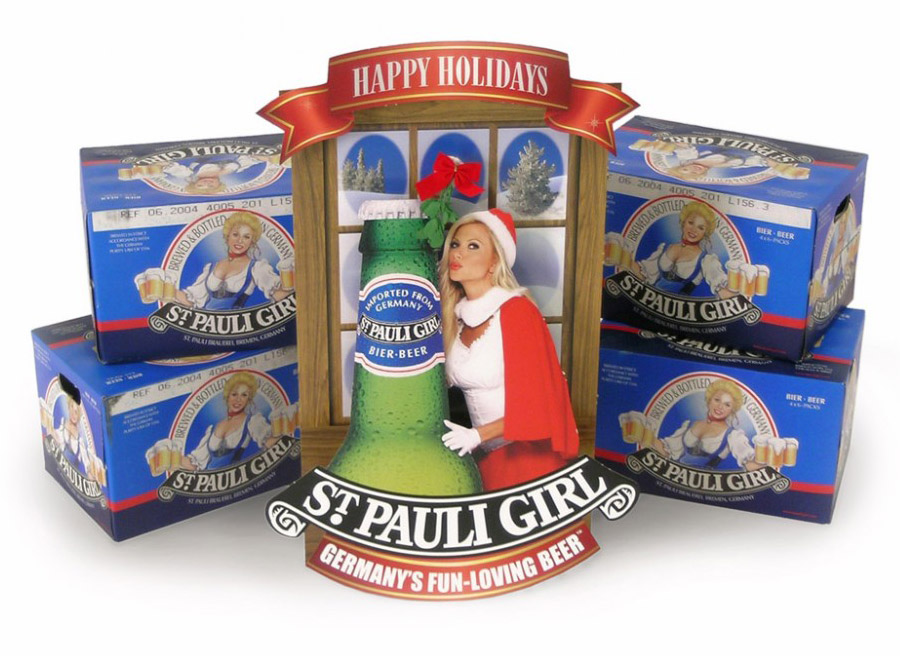 Last time we checked, the word "creative" wasn't synonymous with "doing everything your competition is doing, exactly the same way they're doing it." So in this post, we're going to give you some fresh ideas for how to make seasonal items really pop – and tips on how the right display might even mean your customers leave your store with a few extra items in their carts.
Remember the Details
These days, when everyone is giving and getting gadgets throughout the year, we've noticed that a large number of consumers forget to include the accessories those items require when giving their gifts (think: batteries). Help your shoppers out!
We suggest creating a display that's all about accessories – and we're not talking jewelry and purses here. Instead, create a battery tower of all different types of batteries. Add phone chargers (making sure you have options for multiple phone manufacturers), you can even offer computer chargers, power cords, and outlet adapters. Your customers will thank you, and you'll be able to prove you've thought about all their possible shopping needs.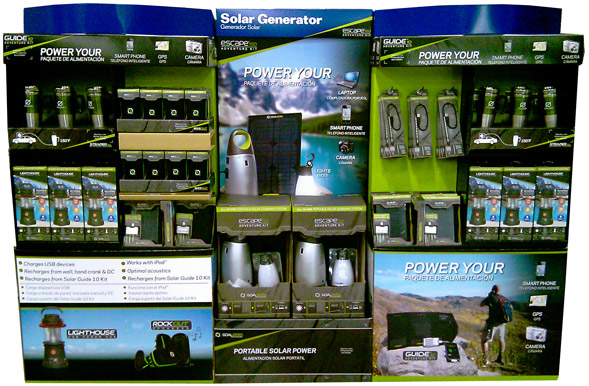 Remember the Weather
When most people think about seasonal displays, they think about the holidays that fall during each month. But innovative and creative retailers will look at the more natural aspects of the calendar, and build their displays off that instead.
For example, if it's hurricane season and you're in an area that experiences storms, consider creating a custom retail display around items that might come in handy during a big storm. You could offer an entire "survival kit" in just one display by stocking things like mini flashlights, matches, canned goods, a folded poncho, and even bottles of water. Your display makes preparing for an emergency easy for your customers, but it also encourages shoppers to buy these items now, so that if disaster does strike, they're prepared. Really go above and beyond by adding text to your display that offers helpful hints for other steps to prepare for a hurricane.
Of course, the weather isn't all doom and gloom! The summer months mean many of your shoppers may be considering going on a vacation. Anticipate their needs and prevent them from having to wander all across your store (they're more likely to buy multiple items when like products are grouped together). Why not create a special "Vacation Survival Guide." Include things like passport covers, special wallets that protect credit cards from being read, pocket guidebooks to popular destinations, and luggage tags. Don't forget the travel sized bottles of toiletries. If your shoppers have young children, small toys or books to keep kids occupied on long flights or car trips are especially helpful – not to mention appreciated by parents.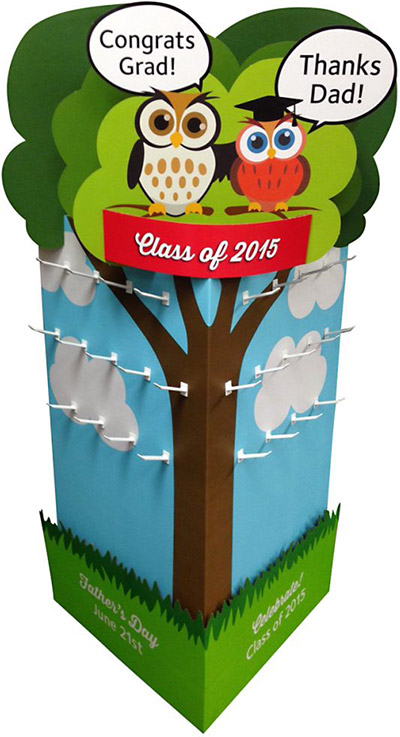 Take What You've Learned and Apply It to Your Store!
When it comes to creating memorable and innovative retail displays for your store, you don't have to follow the traditional calendar for your best ideas. Remember to take local events, festivals, and even upcoming big sporting games into consideration when creating your displays – especially if you're a small business with a lot of personal interaction with your community. Even if you can't personalize every item in your store, you can personalize the shopping experience itself through the use of displays that are relevant to the lives of your customers. And that will set you apart from your competition!
https://popimpactdisplay.com/wp-content/uploads/2017/06/blog2-0.jpg
300
390
admin
https://popimpactdisplay.com/wp-content/uploads/2017/05/logo-300x138.png
admin
2017-06-27 01:40:30
2017-07-26 01:19:28
Driving Revenue With Creative Retail Displays For Seasonality